Our motto? Just you and the view!
Our hotel in Soraga di Fassa, just a stone's throw from Lago di Soraga, perfectly reflects our philosophy: just you and the view. To understand what that means, there's no need to read between the lines, just open your eyes: The view is spectacular. Come and discover our #latemarview!
A fusion of cultures in a unique location
What makes us special? Our love for Ladin tradition meets one of our greatest passions: travel. During our travels, we've come into contact with many different cultures and new ways of living, all of which were truly fascinating and unique. That's why we decided to bring them together to create a place with an inimitable charm. Welcome to Hotel Latemar: We can't wait to treat you to wonderful emotions and Latemar moments and let you discover our new little world!
Two realities: outwardly different, but with the same heart!
It's true: Latemar is divided in two: On one side, there's the traditional Ladin part, on the other the new part inspired by world cultures. Two seemingly different realities, but with the same soul: a true fusion! Which of the two inspires you most? Choose the one that best suits your personality. At Latemar, you can travel while staying in one place!
Summer's fragrance 4=3 & 7=6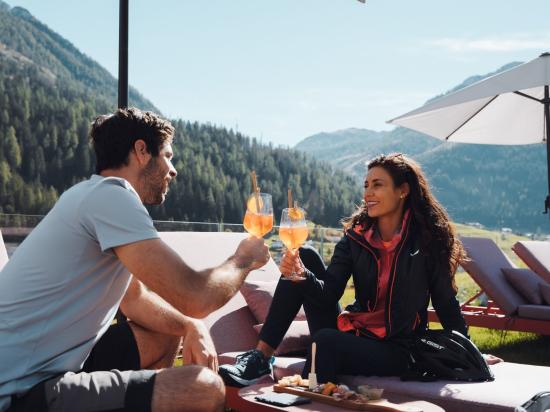 June of comfort in the Dolomites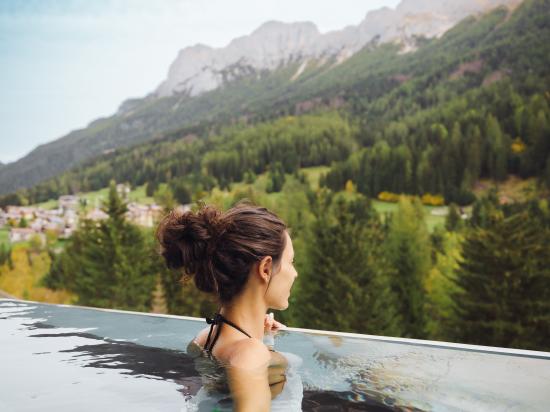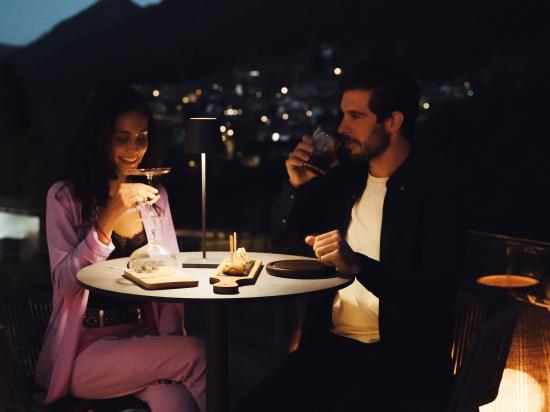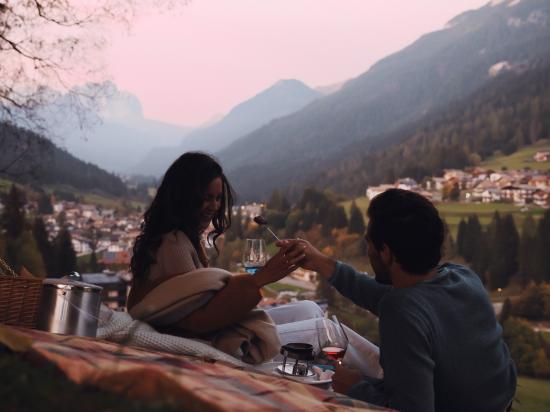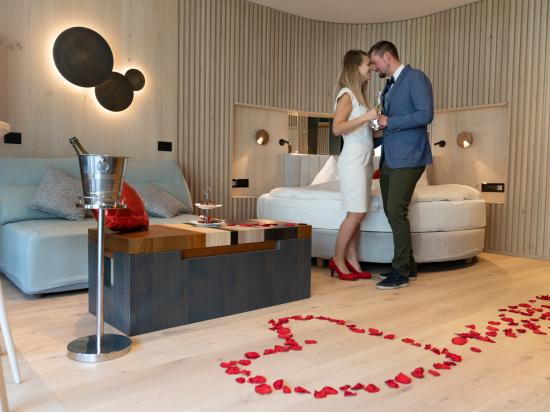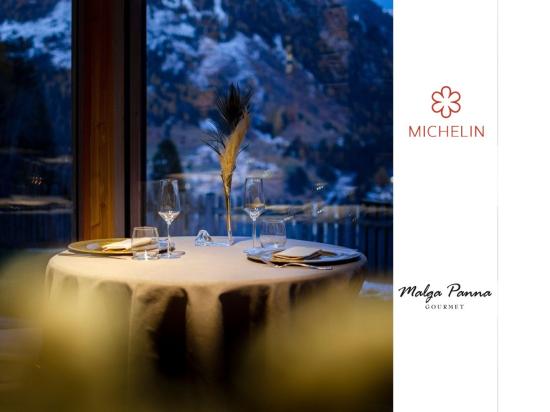 Relax & Gourmet - Latemar & Malga Panna
1 overnight stay
incl.
All inclusive
Holiday³ with EEE:
Exclusivity. Emotions. Experiences.
Try to describe your holiday at Hotel Latemar in three words! Need a little help? How about these: exclusivity, emotions, experiences. After all, three is the magic number and is the perfect fit for your extraordinary holiday. You can enjoy emotions in our Oniro spa, exclusivity in our Ofuro private spa, and experiences in the unspoilt nature of Val di Fassa!
One wing of the hotel dedicated to Ladin culture
The roots, language, and traditions of Hotel Latemar are all part of Ladin culture. And who better to tell you this story than us, the Decrestina family? Our hearts have been filled with Ladin tradition for generations and we strive with passion and dedication to keep our customs and costumes alive.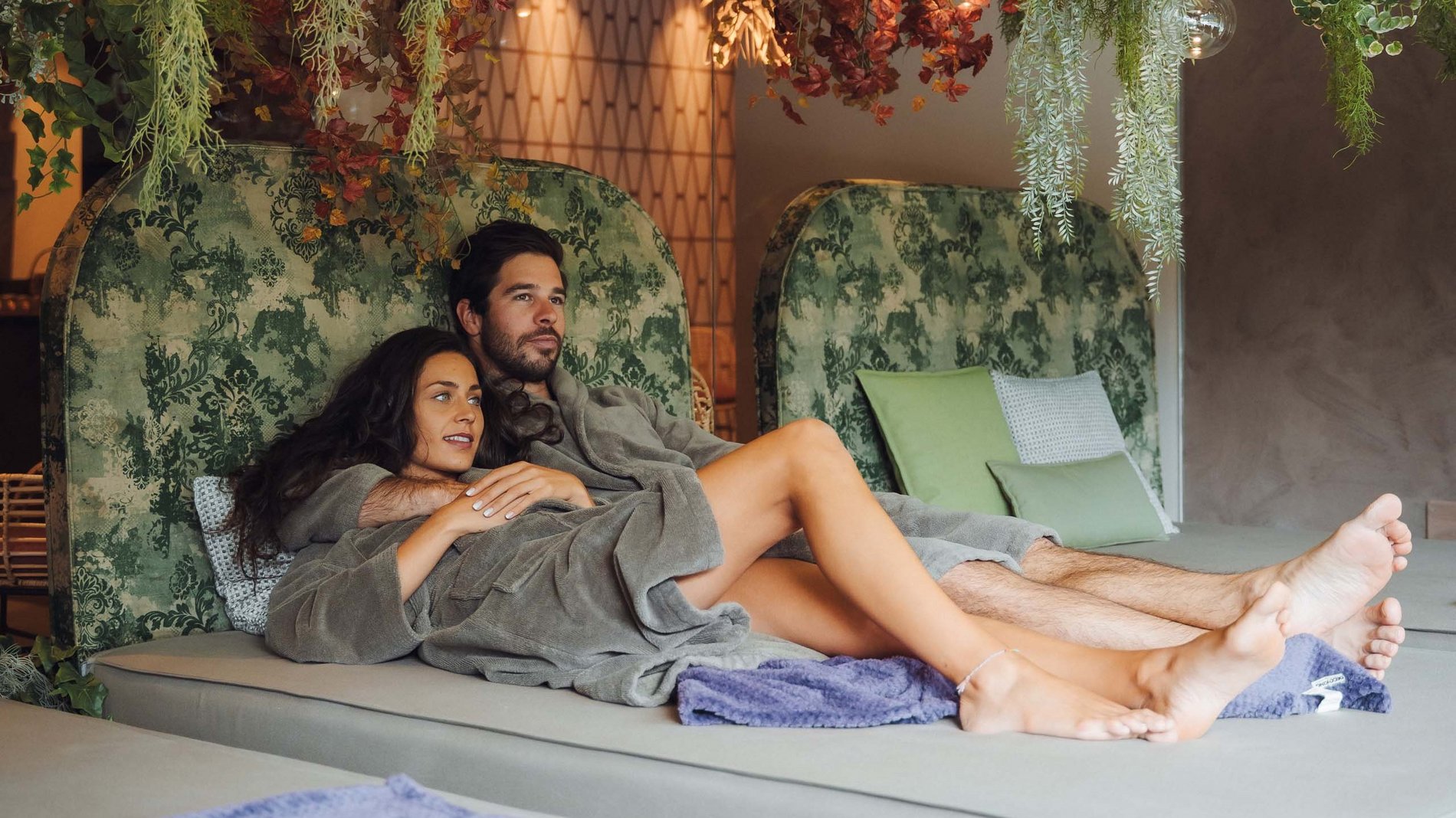 It has a beautiful panoramic view from everywhere. Everyone always smiles at you and tries to help you on every occasion.
Great views of the lake and valley. The only noise to disturb you is the cow bells! The family are friendliness personified.
Super friendly with fab food, great rooms and location, hope to be back in the future.
Wellness rituals from all over the world
At Hotel Latemar, cultural barriers and geographical borders melt away when it comes to wellness. Be inspired by diverse world cultures, discover the beauty of diversity, and enjoy enrichment for body and soul. In our Oniro spa, you can look forward to a journey of discovery through colours, traditions, and rituals: immerse yourself in the indoor-outdoor panoramic pool and enjoy regeneration in the Finnish sauna with steam sessions. If, on the other hand, you dream of diving into the Zen philosophy of Japan, discover the first and only 41°C outdoor Ofuro bath in Trentino-South Tyrol: our exclusive Ofuro private spa.
THE SUITE INSPIRED BY NORTHERN EUROPE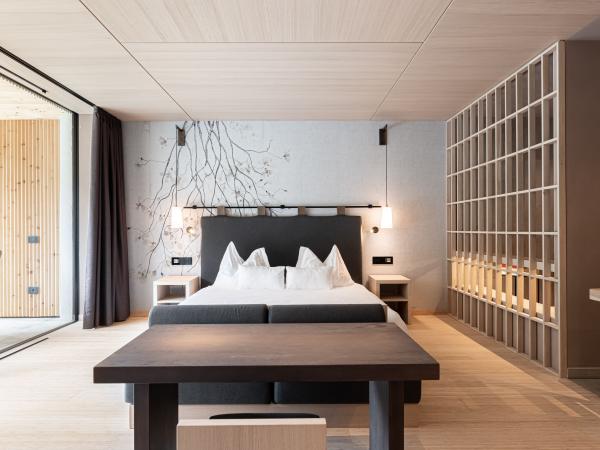 THE SUITE INSPIRED BY JAPAN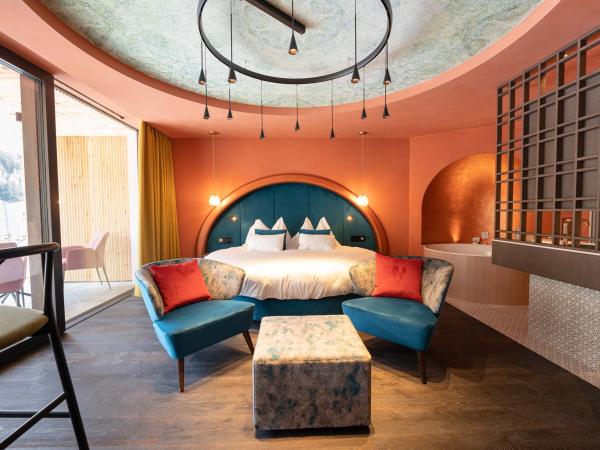 THE SUITE INSPIRED BY MIDDLE EAST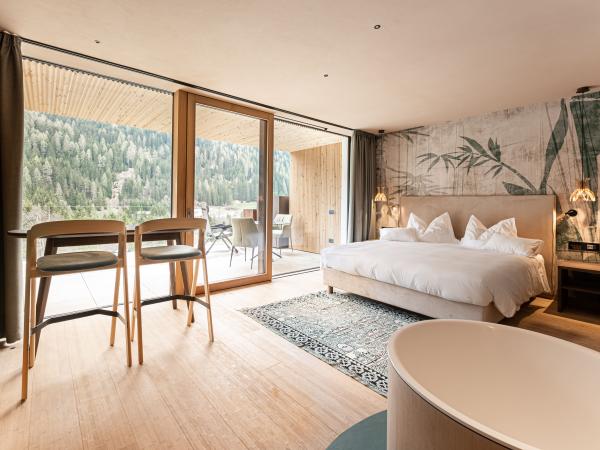 THE SUITE INSPIRED BY SOUTH AMERICA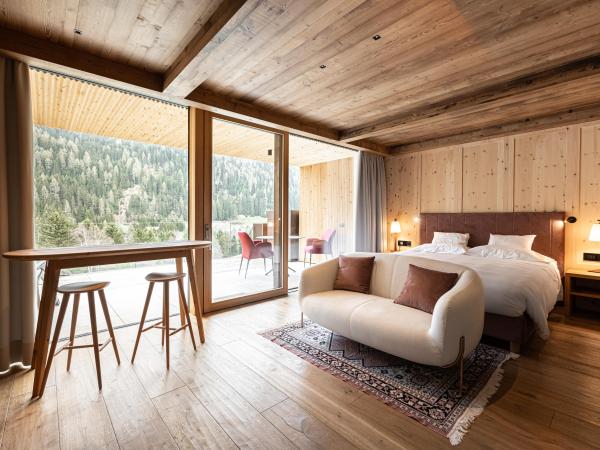 THE SUITE INSPIRED BY THE LADIN WORLD